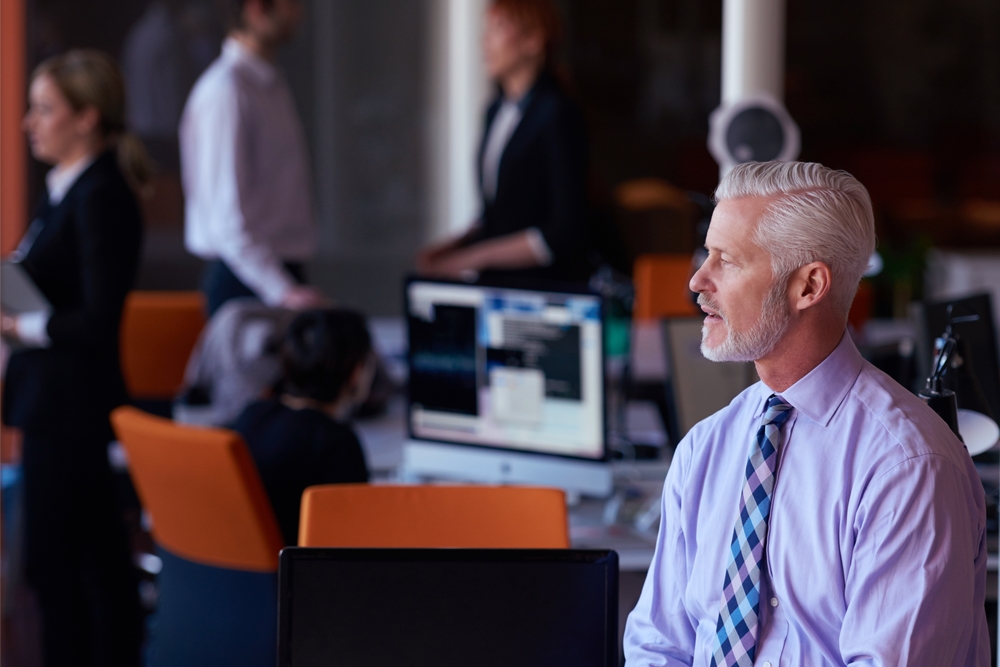 When to think about your business exit?
Written By: Stephen Reisler
It may seem counterintuitive to joke about throwing in the towel with the business success you've enjoyed thus far, but the truth is that not every business is able to succeed forever. So many business owners seek the advice of others on how to try harder, work smarter, or to do things differently in order that their businesses remain resilient and are more relevant. Future success may be there for the taking, but it often becomes increasingly difficult.
While it's true that giving your business your best shot, has likely allowed you to enjoy the "fruits of your labor", but your hesitant to lose everything now by quitting too soon. Unfortunately, the reality is that many business owners seem to wear their own set of blinders, that don't allow them to see when it's time to "draw a line in the sand" and move forward to the exit. Is it fear of the unknown? Is it loss of your identity? Difficult to determine, but it is rarely about the money!
If you wait too long, you could lose much more than if you had taken action just a little bit sooner. If you have done well thus far, do all that you can to ensure that your business doesn't go downhill from where you are today. Businesses are synonymous with risk. It should go without saying that you'd want to know your odds of success (and/or failure) if and when. you're going to throw your proverbial hat into the ring, to further expand, or to begin exiting your business.
10 KEY INDICATORS THAT IT'S TIME TO CONSIDER WHEN TO EXIT YOUR BUSINESS
Here are some eye-opening key indicators that might convince you to actively consider transitioning from your business. If you find that your business meets one or more of these criteria, consider what is needed in order to save your business from beginning to slide downhill. Shutting down a business is a major decision, and a highly personal one for many business owners. But, as you read through these indicators, several affirmative answers should give you pause, and provide fuel for a more detailed assessment about the future of your business.
1. YOU LOVE YOUR PRODUCTS OR SERVICES MORE THAN YOUR CUSTOMERS DO
Is your company centered on something that you still care passionately about? As life and businesses evolve, business owner passions and personal ambitions sometimes collide with the latest realities. It's a mistake to believe that the entire world thinks exactly like you do. Successful business owners must always be able to "see the forest through the trees'.
2. YOUR COMPETITION DOES A BETTER JOB THAN YOU DO
In many industries, there's just too much market competition developing from everywhere in the world, leading to market saturation. Is it becoming increasingly difficult for your company to grow? You must either make some adjustments and change, or be prepared to fade away. Rather than simply fade away, perhaps now is the time to take a step back to consider all of your exit options.
3. YOUR BUSINESS MIGHT RUN OUT OF CASH, AND THE PRESSURE MIGHT BE TOO MUCH
Keeping pace with the demands of the future often requires capital. Have you become comfortable on surviving with more limited amounts of cash in your business, and have you now become highly "allergic" to taking on serious debt?  Consistently being in the red for an extended period of time, can take its' toll on you as an owner. At this stage of your life, is this what you want to deal with? This is an issue that warrants serious discussions with both your financial advisors, and your loved ones.  For you, that proverbial train might have already left the station.
4. YOU CAN'T MAINTAIN A MODESTLY CONSISTENT AND SUFFECIENT PROFIT 
Profitability is not the same thing as cash flow, but they are related. If you are not maintaining a consistent profit, there might be business issues with pricing, suppliers, rent, marketing, sales or a host of other issues. Perhaps, you have become accustomed to use the businesses at times. to fund your own desires for personal expenditures that aren't consistent with the vision of the business. These are things to consider before making the difficult decision, that its time begin the transition process, leading to you ultimately exiting your business.
5. YOU ARE SWIMMING IN DEBT 
Taking on debt from time to time to grow and achieve more success, is part of business. But, if you are borrowing high-interest debt or, worse, having to ask your own family and personal friends for money to keep your business afloat, you'd better be certain that this is a winning business idea. In most cases, too much business debt is a sure sign that it's time to think about a transition to help "save the day".
6. YOUR KEY EMPLOYEES ARE JUMPING SHIP
Nearly a quarter of businesses fail because they don't have the right team in place. If key employees are heading for the hills or for greener pastures, there is clearly an underlying issue that you are ignoring. Unless you understand the core of these personnel issues, and can address your employee turnover problem quickly, your business could be in trouble.
7. YOUR CUSTOMER CHURN RATES HAVE GROWN AND THEY HAVE BECOME TOO HIGH
It costs significantly more to attract new customers than to retain the ones that you already have, and existing customers are known to spend more than new ones. This is why your "customer churn rate" is such an important metric to measure business growth and sustainable health. Divide the number of customers lost during a time period, say 3 months, by the number you had at the beginning of that period. So, if you had 500 customers on Jan. 1 and ended March with 420, your churn rate is 16% because you lost 80 customers. This is far too many.
8. YOUR BUSINESS IS NOT GROWING
You set a goal of opening a new location in the last two years, but couldn't. Perhaps  you had a push to add 50 new customers in the previous six months, but didn't even come close. How close did you come to achieving your business goals? Remember that failing to achieve your business goals, is a red flag that things aren't progressing as per the plan and that serious issues might be just around the corner.
9. YOUR HEALTH IS DECLINING 
Business owners generally work long hours and are under a tremendous amount of stress. If your business venture is increasingly taking more of a mental and physical toll on you, you'll need to weigh your transition options. Try to look at this as objectively as possible, and seek assistance from others, rather than attempting this on your own. You might be too emotionally tied to your business, in order to be truly objective. If someone you cared about dearly, came to you in the same situation, what advice would you give?
10. YOU'D BE HAPPIER WITHOUT YOUR BUSINESS
Life is far too short, especially as we get older. If your business is beginning to make you more miserable, or is destroying your personal life, it might be time to prepare for walking away and moving on to something else.
"Entrepreneurs pay the price of a road less traveled, while  everyone else takes the freeway and perpetually misses their own exit."                          
                                       – Ryan Lilly
IF IT IS TIME FOR YOU TO CONSIDER A PENDING EXIT – WHAT IS THE NEXT STEP?
Just because you conclude that your business isn't quite the right fit that it once was, that doesn't mean that in doing something else, personal success isn't immediately around the corner for you. Many of the world's most successful entrepreneurs have moved on from failed businesses in their past. These include Walt Disney, Henry Ford, Oprah Winfrey, Richard Branson, Jeff Bezos, just to name a few.
In fact, having a prior negative business experience, has been shown to be a future success factor. One study found that founders who have failed in a prior business, have a greater chance of succeeding with their next venture, than someone who is a first-time entrepreneur. Obviously, failure teaches us a lot about what not to do in the future, if we are prepared to turn the corner. There is plenty of incentive for us to not repeat the mistakes of the past, as well as continue to build on our prior successes.
Whatever your age or situation, if you've concluded that it's time to consider exiting your business, you have several different options. Just closing the door and walking away is one of them, but possibly not the best, not the most profitable, nor rewarding. There is however success in succession! Your best course of action is to create a comprehensive business transition plan that can help you meet your very own personal objectives.
One place to start is by completing an Exit/Transition Readiness Assessment.
Even if you've never before created a business transition strategy, or you didn't know how to plan your exit from the business, it's never too late. Create one now! Whether you have decided that it's time to step aside or not, begin planning your exit immediately, so that you better understand all your options, and take control of your own financial future and the legacies you wish to leave behind. Do what you can now to minimize the impact to the lives of others who are part of your business family. They're likely counting on you to do so!
ARE YOU READY TO EXIT?
 Need help to prepare for your business transition, BusinessExit.com is pleased to provide you with this free comprehensive workbook that includes:
The Right Way to Exit
Analyzing Your Current Situation
Identifying Your Objectives
Reviewing Your Options
Creating Your Plan
As a business owner, you are accustomed to, and perhaps even thrive upon, solving today's pressing problems and pushing on to tomorrow. But have you looked beyond this week, this month, or even this year?
The average owner spends 80,000 hours building their company, but only six hours planning for its transition. As a result, 80% of business owners fail to get close to top dollar when they sell or transfer their business to others.
With a business transition plan, you can take control of exiting on your own terms, maximizing your potential payout, and most importantly, respect the personal objectives that you hold dear. Plan when you will exit, by first understanding why the time might be right, and then embark on the path that will answer for how much. After your years of hard work, is leaving all of this to chance an option you wish to consider?
 Download the Business Transition Workbook now using this link.